Massage chairs
Massage chairs are a great luxury to have in your own house or in your
professional practice. Not only do they provide physical benefits such as increasing circulation and toxin removal they also alleviate stress and tension in the body. Massage chairs also allow for psychological benefits. You can have time out relaxing, breathing peacefully and clearing the mind of daily activities and stress. It is a wonderful experience to encounter whether in your own environment or a peaceful environment at a spa or clinic.
Some people enjoy this type of treatment as they want to be alone to relax or maybe are not keen on the physical touch from a therapist.
Having a massage chair allows flexibility in time for the client to relax when it suits them best. Most massage chairs on the market are quite advanced and have various forms of massage including the main techniques of;
Effleurage (a stroking movement)
Petrissage (a kneading movement) and
Tapotement (a tapping movement).
These are all very beneficial for your body and mind.
I will be reviewing various massage chairs in further post but for now,
Check out this fantastic deal on eBay today.
New Electric Full Body Shiatsu Massage Chair Foot Roller Zero Gravity w/Heat | eBay 
reduced from $1,960 to $539.99.
A great offer with an abundance of features to enjoy!
click below for further information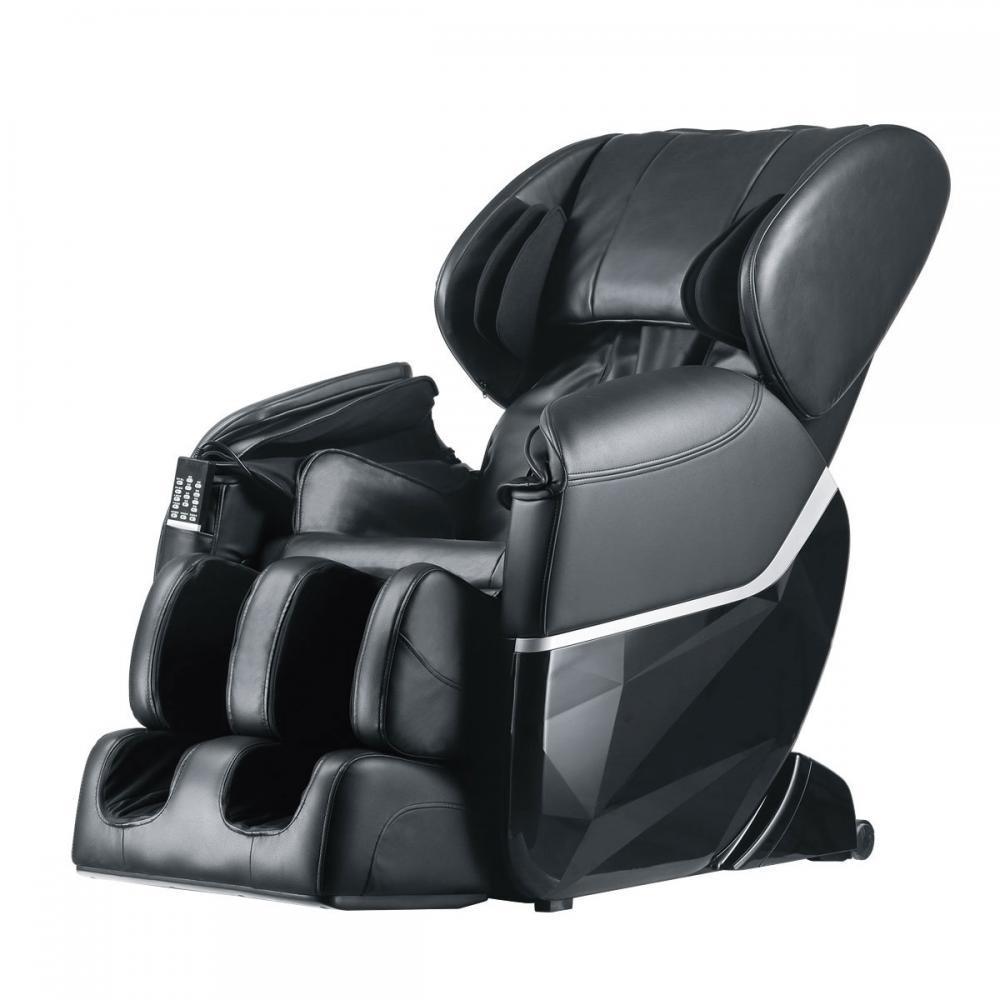 Most
massage chairs

also include the following luxury features;
Have a look and see what
luxury features

you would like for your budget?
User-friendly remote controller or pad.
Ergonomically designed for maximum comfort
Auto scanning feature which works manually or automatically to customise the chair to your own body
Different setting to allow you to recline at an angle that is comfortable for your body.
Air pressure controller and system built in so you can adjust pressure to suit yourself on your neck, back, seat and legs.
Most will have a selection of preprogrammed massage sessions which you can customise to suit the intensity or time of massage.
Other great features are the ability to adjust rollers and pressure separately to different areas of the body where it is needed most.
Having earphones/phone/Cd connection to listen to relaxing music/books of your choice.
A timer incorporated in the remote to adjust time preference and also having an auto shut off.
Heater/infra-red within the chair to keep you warm as your relaxing.
Some chairs also have a stiffness sensor to detect where your body may have tension stored.
Acupressure mechanism for all over the body to increase effectiveness of the massage
Most will have roller wheels for easy movement of the chair or for storage.
As you can see massage chairs are much more comfortable nowadays and can really benefit people of all ages, and professions whether you purchase one for yourself or enjoy it in a clinic.
I hope you enjoyed this post,
feel free to leave a comment below if you have any
queries.
Sinead